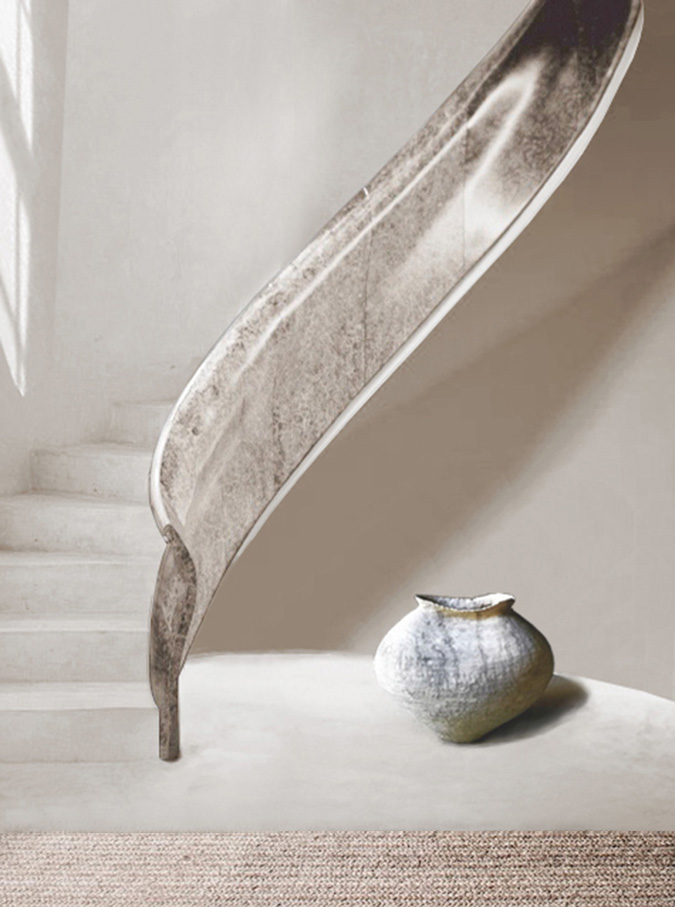 With respect to context and tradition, Guillaume Alan's approach in architecture is all about how to arouse emotion.
The senses, the physical experience of space, the textures and light place the integrity of the user at its core.
Recently an eight page portrait in The Telegraph digs deep into the designer's approach to architecture: 'The love of light is key to Alan's meticulous and refined design ethos'.
The use of pure and tactile materials translates into clean, timeless design, characterized by pure and strong lines, breathtaking proportions.
Within the studio, he draws the plans himself, working ceaselessly on each project down to the last detail in tandem with his team.
Each project takes shape after a development period, founded by research into composition, context, culture, history, color, ambience and texture.
Focused on strong directions, the approach occurs in the minimisation of elements, a philosophy to create calm and serenity.
There is a palpable purity to Guillaume Alan's projects – they express a space's poetry, a concept of rigorous aesthetics that emphasize the beauty of the materials, a sought after 'art de vivre'.
Purity is a way of life.