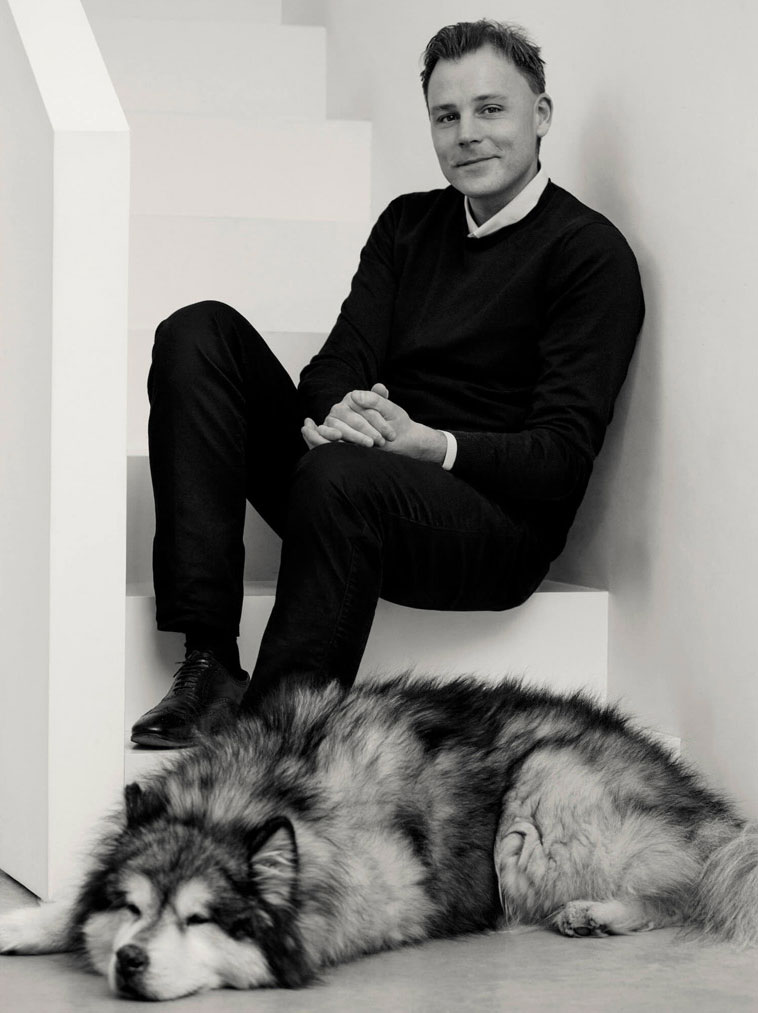 Guillaume Alan was born and raised in the world of architecture and design, gravitating to his career was natural.
At just 22, he opened his own studio in Paris, in the Saint-Germain-des-Prés area, already displaying his unique style by refurbishing the space with concrete floors, wooden panels and very pure lines. For the opening, he presented his first furniture collection manufactured by the best craftsmen.
In 2011 another design studio is opened in Mayfair, London to cater for the international clientele.
True to the finest tradition of French design and 'Décorateurs ensembliers', he specializes in architecture, interior decoration and furniture design.
Among Guillaume Alan's earliest design memories are the ordered magnificence of the Louvre's square courtyard, the Cour Carrée and the tranquil simplicity of Mies Van der Rohe's Barcelona Pavilion in Spain.
That love of classical purity shines through his work today.
Alan works with his design partner Emilie Le Corre since the early beginning who leads today the London's studio. She plays a fundamental role in the process of obtaining an exclusive outcome. With integrity as a 'red thread', they share the same vision of what is an extraordinary rarity. All about alchemy, balance guided by excellence, they are both attached to follow their own vision, their own instinct and to share their philosophy, aesthetic, and taste.
Working on residential, hospitality and retail, with elegance and refinement, Guillaume Alan treats and defines the space in a very clean way, with a very pure and flawless approach. Strong lines and impeccable proportions are always balanced with douceur – softness. Obsessed with details, every element and texture is celebrated.
The schemes are tactile and luxurious - using fine woods, such as oak or ash, in brushed finishes, natural marble, brass, natural linen, soft leather, wool, silk and bronze – and always focused on a bespoke palette.
The aesthetic is all about restraint in architecture and elements but opulence in spirit. The interiors created are imbued with serenity, calm, and emotion.
Guillaume Alan's work is internationally praised and sought after, and is often featured in the major publications all over the globe.
Among the many stellar reviews, Architectural Digest US praised the studio's latest project summing up its essence in this quote: 'The Parisian designer has taken the art of "less is more" to new heights, exploring the varied degrees of sophistication achieved by way of composure and restraint.'
The scope of work also includes art direction for international brands.